AMS/Library of Congress Lecture Series: Previous lectures
24 October 2017: Randall Goldberg (Youngstown State University), "The Kishineff Massacre and Domestic Musical Practice in America"
Click here to see the webcast!
Goldberg describes his lecture as follows: "The Kishineff (Chisinau) Pogrom is one of many events memorialized in Judaism's tragic past. Although the number of casualties does not compare with other pogroms, the massacre had a great influence on Jewish activism, even for those who had already immigrated to America. Furthermore, Jewish artists were quick to provide musical works that reacted to the event, transmitted Zionist messages, and sought to raise money for the victims.
"Herman Shapiro composed his Kishineff Massacre for solo piano (1904) to bring the horrors of the pogrom into the living rooms of Jewish families. The work borrows heavily from solo piano 'battle pieces,' which were popular in America during and after the Civil War. Not relying on journalistic accounts, Shapiro incorporates stock material from battle pieces. Contrasting with the attack music and bugle calls of the 'battle' tradition, Shapiro's foregrounding of stereotypically Jewish musical gestures and his emphasis on the plight of the victims highlight the work's dual function as a tool for raising Jewish consciousness and as an exercise in entertaining, domestic music. Shapiro's Massacre also may have served as a model for later musical descriptions of the pogrom, including an enigmatic orchestral work recorded by the International Concert Orchestra (1924)."
Randall Goldberg is associate professor of Musicology and Director of the Dana School of Music at Youngstown State University. His current research focuses on the music of Jewish immigrants in America, and he has presented on this topic at public and academic forums, including the Conference on Jewish Music and Jewish Identity, which he hosted in Youngstown in 2014. He has published in Musica Judaica, Journal of Jewish Identities, and Notes. In addition to Jewish musical studies, Goldberg is a contributor to C. P. E. Bach: The Complete Works and The Oxford Dictionary of the Middle Ages.

---
18 May 2017: Christina Bashford, William Brooks, Gayle Sherwood Magee, Laurie Matheson, and Justin Vickers, "Johnnies, Tommies, and Sammies: Music and the WWI Alliance"
Click here to see the webcast!
Throughout World War I, musical cultures in Britain, Canada, and the United States were deeply entangled in the formation of 'The Allies.' As the war evolved, popular music exchanged and performed in all three cultures—filtered increasingly through U.S. publishers—provided remarkable insights into their changing views of each other, themselves, and the conflict. In 1914, Britain was directly involved and directly threatened; Canada, still a British colony, owed allegiance to the Crown but was three thousand miles removed; and the United States was officially neutral but in practice supported the allies and (after the Lusitania incident) was increasingly inclined towards engagement. By 1917 all three countries had become part of 'The Allies'; music, as this presentation demonstrates, played a central role in binding the three countries together.
Drawing primarily on the Library of Congress's recently digitized copyright deposits from the period, and contextualized by a study of the newspapers in Chronicling America, recordings from National Jukebox, and other materials from American Memory, six participants—musicologists Christina Bashford, William Brooks, and Gayle Magee, and performers Justin Vickers, Laurie Matheson, and Geoffrey Duce—offer an integrated lecture-performance that manifests in its design the process of alliance that occurred a century ago. Bashford, Brooks, and Magee are from Britain, the United States, and Canada, respectively; and they will each speak about and through their respective country's musics. The presentation is not a series of papers but rather a single, collaboratively authored text, partitioned among the speakers in a series of scripted encounters, and illustrated with slides, films, period recordings, and live performances of sheet music.
---
27 October 2016: Dominic McHugh (Sheffield University), "In the Workshop of Lerner and Loewe: Archival Sources for the Genesis of My Fair Lady"
Click here to see the webcast!
Sixty years after its premiere, Alan Jay Lerner and Frederick Loewe's My Fair Lady (1956) remains an important landmark in the history of the Broadway musical. Its original run of 2,717 performances far exceeded that of any other musical of its generation, while its positive critical reception was almost unprecedented. Yet surprisingly little is still known about the background to the musical, or indeed the wider cultural resonances of the Lerner-Loewe collaboration as a whole. Curiously, My Fair Lady is such a lauded work that it is almost impenetrable: its lasting presence in culture and society often masks its daring and imagination. This lecture delves into the Library of Congress's extensive musical theatre collections, which provide a unique window into the workshop of Lerner and Loewe. Unusually, over a dozen boxes of music reveal the gruelling process of producing scores for a Broadway musical in the 1950s, placing the emphasis not on the creation of a work but rather on achieving an effective performance. The lecture examines the particularities of the team's creative process, focusing on their collaborations with the dance and choral arrangers, as well as the musical's orchestrators.
Dominic McHugh is Senior Lecturer in Musicology and Director of Performance at The University of Sheffield, UK. His publications include the books Loverly: The Life and Times of 'My Fair Lady' and Alan Jay Lerner: A Lyricist's Letters, both published by Oxford University Press. His other publications include chapters in The Oxford Handbook of the British Musical, The Routledge Companion to Music and Visual Culture and The Palgrave Handbook of Musical Theatre Producers, as well as articles for Journal of the American Musicological Society, The Wagner Journal and New Theatre Quarterly. He is a graduate of King's College London, winning the Purcell Prize, and also studied piano performance at the Royal Academy of Music. He has also appeared numerous times on BBC TV and radio and has acted as a consultant for Christie's, the Sydney Opera House and the Victoria and Albert Museum.
19 May 2016: R. Larry Todd (Duke University), "Revisiting Mendelssohn's Octet, or the Maturing of Precocity"
Click here to see the webcast!
Mendelssohn's Octet (1825) is usually viewed as epitomizing the composer's astonishing, early full maturity, and as the culmination of his extraordinary precocity. If Goethe and Heine had already heralded the composer as the "second Mozart," in the Octet the adolescent composer broke new ground by producing a richly hued masterpiece that explored on many levels the idea of virtuosity and indeed challenged the limits of chamber music. Drawing on autograph manuscripts held in the Library of Congress, this lecture reviews the complex early history of this masterpiece, and considers how the youthful inspiration of 1825 "aged" into the familiar icon of chamber music that it remains.
R. Larry Todd is Arts & Sciences Professor at Duke University. His books include Mendelssohn: A Life in Music, described as "likely to be the standard biography for a long time to come" (New York Review of Books), and Fanny Hensel: The Other Mendelssohn, which received the ASCAP Slonimsky Prize. A fellow of the Guggenheim Foundation and National Humanities Center, he edits the Master Musician Series (Oxford University Press). He studied piano at the Yale School of Music and with the late Lilian Kallir, and has recorded with Nancy Green the complete cello/piano works of the Mendelssohns for JRI Recordings.
14 October 2015: Ryan Raul Bañagale (Colorado College) presented "The Ongoing Composition of Rhapsody in Blue."
Click here to see the webcast!
On paper George Gershwin remains the sole "composer" for Rhapsody in Blue, but the compositional history and cultural iconicity of the work emerges only over time and through the contributions of a multitude of musicians, specifically arrangers. Using documents held in the Music Division of the Library of Congress, my talk begins with an exploration of the complex creative origins of the work. A newly considered fair-copy manuscript recasts our understanding of the compositional contributions of arranger Ferde Grofé to the Rhapsody—a debate that has occupied critics and scholars since the Rhapsody's 1924 premiere. This source document affords insight into the individual creative processes of Gershwin and Grofé, their collaboration, and the significantly larger role of Grofé in the genesis of the work. It also establishes the Rhapsody as an arrangement from its point of origin. The second part of my talk illuminates the ongoing contributions of Grofé and countless other arrangers to the Rhapsody into the present day. In particular, I focus on the role of a little-known arrangement prepared for summer camp musicians by a teenaged Leonard Bernstein—also a part of the Music Division holdings—on the larger reception of Rhapsody in Blue. Ultimately, this talk elucidates the significant role of musicians beyond Gershwin in the lifespan of the Rhapsody, prompting the question of who is ultimately responsible for one of the best-known "compositions" of the twentieth century.
---
14 April 2015: Paul Laird (University of Kansas) presented "'A Hint of West Side Story': The Genesis of Bernstein's Chichester Psalms as Seen in the Library of Congress Bernstein Collection."
Click here to see the webcast!
Paul Laird describes his lecture as follows: "Chichester Psalms (1965), composed by a musician who prized accessibility and tonal structures, is often comparable with common-practice harmonies and resembles the style of Bernstein's theatrical works. A reason for this appears in the correspondence between the composer and the set's commissioner, The Reverend Walter Hussey, dean of Chichester Cathedral. Hussey requested that the piece include 'a hint of West Side Story,' an invitation that the composer embraced as he assembled and transformed excerpts from his 'bottom drawer' and wrote fresh material for Chichester Psalms.
"My lecture describes Bernstein's 1964-65 sabbatical season from the New York Philharmonic and his compositional process for Chichester Psalms, based on material in the Bernstein Collection at the Library of Congress, including correspondence, datebooks, compositional sketches, and scrapbooks. Sources demonstrate Bernstein's unsuccessful efforts to write a musical based upon Thornton Wilder's The Skin of Our Teeth with Betty Comden, Adolph Green, and Jerome Robbins, and those sketches also show how he adapted some of that music for use in Chichester Psalms. Sketches of ideas from the 1940s and 1950s also became part of the work, and written notes illuminate Bernstein's developing thinking on the composition's organization. Finally there are musical sketches for the work itself, which include intriguing possibilities that he rejected, as well as the draft of the piano/vocal score and fair copy, along with lyric sheets that provide more unrealized organizational possibilities."
Paul R. Laird has published books and articles on the life and works of Leonard Bernstein and Stephen Schwartz, musical theater, the Spanish villancico, and the Baroque cello. His Leonard Bernstein's Chichester Psalms (2010) is part of the series CMS Sourcebooks on American Music Series and his most recent books include Wicked: A Musical Biography and The Musical Theater of Stephen Schwartz: From Godspell to Wicked and Beyond. With William A. Everett, Laird co-edited the two editions of The Cambridge Companion to the Musical. Laird's current project, with co-author Hsun Lin, is the second edition of Leonard Bernstein: A Guide to Research.
---
7 October 2014: Carol Hess (University of California, Davis) presented "Copland as Good Neighbor: Cultural Diplomacy in Latin America During World War II."
Click here to see the webcast!
Carol Hess describes her lecture as follows:
Scholars and the general public have long acknowledged Aaron Copland's attraction to Latin America, noting his associations with several composers from that region and his Latin-themed works such as El salón México, Danzón cubano, and Three Latin-American Sketches. Between 1932 and 1972, Copland made eight visits to Latin America, four as a cultural diplomat under the auspices of the U.S. State Department (1941, 1947, 1962, 1963). His cultural diplomacy in Latin America remains largely unexamined, however, despite the rich trove of materials in the Aaron Copland Collection of the Library of Congress. Here we find the diaries Copland kept during these visits, his reports for the State Department, correspondence with Latin American musicians, concert programs of his performances, reviews of his works from Spanish- and Portuguese-language presses, and scripts of the radio broadcasts he gave in various Latin American capitals.
My talk will focus on Copland's 1941 trip, the most extensive and, from the standpoint of cultural diplomacy, the most urgent. It took place at the height of President Franklin D. Roosevelt's Good Neighbor policy, which sought to counter Nazi infiltration in the Western hemisphere. Copland, who had enthused over "a new world with its own new music" that could challenge the European tradition, was ideally suited to promote a fundamental tenet of the Good Neighbor policy, namely, the idea that the Americas are united by shared historical and cultural experiences. Analyzing the Library of Congress materials enables us to explore the musical ramifications of this principle as manifested in Latin American reaction to Copland's works. I will propose that the 1941 trip, undertaken when U. S. cultural diplomacy was in its fledging stages, anticipates the ultimately ephemeral nature of Good Neighborly ideology, which Copland nonetheless enthusiastically promoted during this most overtly political of his Latin American trips.
---
22 April 2014: Nancy Newman (University at Albany, SUNY) presented "'A program not greatly to their credit': Finding New Perspectives on the Germania Musical Society through the American Memory Sheet Music Collection."
Click here to see the webcast!
Nancy Newman writes, "The Germania Musical Society forms an important link in the evolving relationship between art and popular music in nineteenth-century American life. As a touring ensemble, the orchestra offered about nine hundred concerts to nearly one million listeners from 1848 to 1854. Long acknowledged for their frequent performances of Beethoven's symphonies, Mendelssohn's overtures, and the introduction of Wagner's music to the U.S., the Germanians' repertory included lighter genres such as waltzes and polkas, many written by the orchestra members themselves. However, it was virtually impossible to gauge the quantity or significance of these pieces until they were available in online databases such as the Library of Congress American Memory digital history project.
"My presentation will discuss the full range of the Germanians' programs and their performances with virtuosi such as Jenny Lind, Ole Bull, and Alfred Jaëll. Their 'mixed repertory' concerts were typical of the 'social orchestras' that arose during the 1840s on both sides of the Atlantic. My analysis of more than 250 programs, culled from broadsides and serials, shows how the Germanians carefully calibrated their offerings to emerging local needs and taste in the towns they visited, with audiences eventually numbering in the thousands.
"Online and on-site sheet music collections reveal about three hundred titles associated with the Germanians and published as piano arrangements for domestic use. Nearly one-third of these compositions are held by the LC Music Division. Particular pieces illuminate the orchestra's history, such as conductor Carl Lenschow's 'Betty Polka,' written for Zachary Taylor's inauguration, and 'Uncle Ned' Quickstep, based on Stephen Foster's minstrel tune. Many pieces by Carl Bergmann (later conductor of the New York Philharmonic) were associated with Newport, Rhode Island, where they spent summers. Far from being a less creditable feature of their programs, the Germanians embraced such 'modern' compositions for their ability to reach a broad public, contributing to the orchestra's success and the flourishing of public concerts generally."
---
Fall 2013: Kendra Preston Leonard (Loveland, Ohio), "Meaning and Myth in Louise Talma's First Period Works"
Click here to see the webcast!
The Library of Congress houses the Louise Talma Collection, the largest collection of Talma (1906-1996)'s materials. I have uncovered a significant amount of new information on Talma's life, career, compositional processes, and works in the Collection, including previously unknown or "lost" compositions and materials illuminating the development of Talma's three major compositional periods, her influences, and the impetus behind several works. In this lecture, I will examine Talma's youth and early musical training and their implications in the context of her earliest works, a number of unpublished songs and a work for chamber orchestra. I will frame this by addressing two myths about Talma and her career and provide new archival findings that help explain this part of Talma's life and inform recurring tropes in these and later works.
The first myth involves Talma's family history. Because Talma herself actively discouraged interviewers from asking about her childhood, even supplying them with inconsistent and incomplete information, it is easy to understand how accounts of it have become distorted. I will uncover secrets in Talma's past that will help us understand the meanings behind Talma's very earliest songs, which set melancholy and grief-filled texts about the loss of beauty, the need for secrecy, and the pain of silent mourning.
The second myth maintains that Talma's interest in composition began when she attended the Conservatoire Américain de Fontainebleau in 1926 to study piano and harmony, and was encouraged there by Nadia Boulanger to return the next year as a composition student. However, Talma had already begun working seriously with Harold Brockway and Percy Goetschius at the Institute of Musical Art (later the Juilliard School). Talma's earliest extant works suggest that Talma was developing a more avant-garde approach to composition before undergoing Boulanger's regimen. I will demonstrate the ways in which Talma's compositional approaches were influenced by Boulanger's training and how Talma later moved away from her mentor's rules as she developed her own compositional voice. Ultimately, the analysis of the connections between Talma's inspirations for and approaches to her early works will contribute to a fuller understanding of her later life and career.
Spring 2013: Todd Decker (Washington University in St. Louis):
"Making Show Boat: Jerome Kern, Oscar Hammerstein II, and the Power of Performers"
Click here to see the webcast!
Few Broadway musicals have enjoyed the popular and critical reputation of Show Boat. Jerome Kern and Oscar Hammerstein II's musical was a hit when Florenz Ziegfeld initially produced it in 1927, and the show kept on succeeding commercially for seven decades in Broadway revivals, Hollywood films, and productions in London's West End. A current round of concert performances and productions by American opera companies suggests Show Boat remains an audience favorite into the twenty-first century.
The Library of Congress is the single most valuable archival source for Show Boat: the show is well represented in both the Kern and Hammerstein collections in the Music Division. When combined with other archival materials, the Kern and Hammerstein collections tell a story of the power individual performers exercised over the making of Show Boat in 1927. This power was distributed across male and female, black and white, famous and unknown performers. Again and again, Show Boat's original players exerted a defining influence on the content of the show in a manner that left discernible traces in the archive: from the choice of one song over another at a key moment in production history, to the expansion of a character's vocal range to accommodate a casting choice, to the decision made in the midst of out-of-town tryouts to feature one set of performers over another.
This lecture highlights instances where performers shaped the content and form of Show Boat. Among many such examples, the archives reveal how Kern and Hammerstein's desire to feature Paul Robeson as the stevedore Joe determined the repeated use of "Ol' Man River;" how the musical and dramatic shape of act two was built around the choice of nightclub singer and Prohibition celebrity Helen Morgan to play Julie; how the show's central romantic couple—Ravenal and Magnolia—proved a mismatched pair from the start, with operetta singers considered for the former and musical comedy performers for the latter; how the eventual casting of tenor Howard Marsh as Ravenal pushed the lead male role into unusual vocal territory, and, finally, how the large chorus of African American singers and dancers hired for Show Boat gradually claimed more and more stage time in the form of elaborate production numbers designed to serve specific technical and aesthetic functions. Understanding how performers shaped the content of Show Boat in 1927 proves an essential first step in assessing this storied musical, for all subsequent versions have had to work with (or around) songs and scenes designed to showcase the powerful members of Show Boat's original cast.
Fall 2012: Barbara Heyman (Brooklyn College, CUNY):
"Samuel Barber: Serendipitous Discoveries"
Click here to see the webcast!
Barbara Heyman writes: In 1982, when I began work on Samuel Barber (1910–1981), the Library of Congress Music Division had the largest collection of the composer's holograph manuscripts in the world. Since then the Library's collection of music manuscripts, correspondence, journals, sketchbooks, and diaries has grown nearly threefold with Barber's 1984 bequest and the collections of Valentine Herranz, William Strickland, Samuel Baron, and Martha Graham among others. The collection provided the main sources for Samuel Barber: A Thematic Catalogue of the Complete Works (Oxford University Press, 2012). But even as the catalogue was nearing publication, new discoveries emerged. My lecture will begin with an overview of Barber's life and musical style, including the influence of Sidney Homer, Barber's maternal uncle and mentor for more than twenty-five years, the education he received at the Curtis Institute of Music, and his relationship with Gian Carlo Menotti. Included in the lecture will be:
how an inscription in Barber's sketchbook (1930s) led to an epiphany about his aesthetic principles;
how literary quotations on the manuscript of the choral work "Let Down the Bars, O Death" reveal a curiously mixed mindset when Barber composed the adagio movement of his string quartet during the summer of 1936, a time professed to be one of the happiest times of his life, yet produced a masterpiece that is strongly associated with sadness and death;
how a chance encounter with the wife of a founding member of the New York Woodwind Quintet led to an unexpected revelation about the origin of and compositional process of Barber's woodwind quintet, Summer Music.
I will also discuss recent discoveries:
the lost and now-found third movement of the violin sonata Barber wrote in 1927, which won the Bearns award;
a newly discovered diary that Barber kept from 1926 to early 1928, which documents more than twice as many songs on texts by James Stephens than were originally published by G. Schirmer;
letters between Samuel Fels and Barber that challenge our conventional understanding of the commission of the Violin Concerto;
a poignant inscription buried in the pages of early sketches (1954) of Barber's first opera, Vanessa, which suggests that Barber's relationship with Gian Carlo Menotti was troubled much earlier than previously believed.
Concluding remarks will focus on the future of Barber research.
Spring 2012: Thomas Brothers, Professor of Music, Duke University:
"Louis Armstrong: The Making of a Great Melodist"
Click here to see the Webcast!
Thomas Brothers writes: "Louis Armstrong was a great trumpeter, a great singer, a great jazz innovator, and a great entertainer. But the main reason he is still known today is that he was a great melodist. We are not used to thinking of him in this way, but that is the main reason why musicians memorized his solos, imitated them, and have never gotten tired of hearing them. This paper explains the training and practice that brought him to that lofty height. I trace his mastery of melodic styles from blues journeyman through apprentice with King Oliver, from lessons with classical musicians in Chicago to composer of notated tunes for copyright, from hot soloist with Fletcher Henderson to featured act at the Vendome Theater, and from paraphrasing singer of popular songs to best seller among white record buyers in the early 1930s. His flexible musical mind made it possible to learn from, transform, and synthesize this daunting variety of melodic idioms, which were conditioned by social forces as diverse as the Great Migration and the patronage of white primitivists."
Thomas Brothers is the author of Louis Armstrong's New Orleans (Norton, 2007) and the editor of Louis Armstrong in His Own Words (Oxford, 1999). His forthcoming book from W. W. Norton is entitled Louis Armstrong: Master of Modernism.
Fall 2011: William Meredith, Director of the Ira F. Brilliant Center for Beethoven Studies and Professor of Music at San José State University, and pianists Shin Hwang and Malcolm Bilson:
"What the Autograph Can Tell Us: Beethoven's Sonata in E Major, Opus 109"
Click here to see the webcast!
Meredith describes the lecture as follows: "One of the treasures of the autograph collection of the Library of Congress is the manuscript of Beethoven's late piano sonata in E Major, Opus 109. Setting aside its status as a treasure, however, the manuscript is worth careful investigation for the record of its compositional history embedded on its pages. More, perhaps, than any other composer, Beethoven is famous for his notoriously illegible manuscripts. As musicians and scholars, we should be grateful for that illegibility, not because it seems to record the heat of composition, but rather because it demonstrates that Beethoven often prematurely began writing out what often became the final score. The number of compositional decisions made when the single-staff sketches of piano music were fleshed out to two staves can be astonishing to observe at times. Indeed, as he once noted, if a manuscript of a work were lost and he had to write it out again, the new version would not be the same as the first version. Deconstructing the work's creation forces us to re-interpret what we argue Beethoven wished to express. The point of such an intellectual and musical venture is not to turn musicology into music pathology, but to see that sketch and autograph studies are most informative for what they tell us about meaning and thus interpretation.
"This talk and performance focus on two elements of the creative process visible in this autograph, one abstract, the other practical. The act of 'capturing' a work on paper that had been created both while improvising at the piano and writing sketches sometimes entailed the regularization of any element outside the norm. On occasion, that normalization probably diminished our understanding of what Beethoven wished to express in this complex late-period work. These studies are also eminently practical. While it is true that a carefully proofed first edition must be seen as authoritative in many instances, the autographs often reveal performance details about things Beethoven does not want the pianist to do. For instance, he originally wrote that the pianist should immediately attack the second movement upon the peaceful completion of the first. That 'attaca' mark is vigorously crossed out in the autograph; nothing appears in the first edition to tell the player how to connect the two movements temporally."
Winter 2011: Carol Oja (Harvard University), "Bernstein Meets Broadway: Race, the Blues, and On the Town (1944)."
Click here to see the webcast!
The composer Leonard Bernstein once wrote that his now-famous West Side Story of 1957 included an "out and out plea for racial tolerance," as materials reveal in the Bernstein Collection in the Music Division of the Library of Congress. This lecture traces Bernstein's composer-activism back to On the Town of 1944, which was his first Broadway show and grew out of a fruitful collaboration with Betty Comden, Adolph Green, and Jerome Robbins. Produced with a racially integrated cast during WWII, On the Town crossed race lines boldly, and it did so in an era when racial segregation held firm yet faced increasing resistance. In the historical literature about Broadway, the show's racial advances have been ignored. Fusing musical and cultural history, this lecture draws upon manuscripts for On the Town in the Bernstein Collection to explore political activism embedded in the show, as well as to consider Bernstein's early fascination with the blues.
Carol J. Oja is William Powell Mason Professor of Music at Harvard and on the faculty of its Program in the History of American Civilization. Her Making Music Modern: New York in the 1920s (2000) won the Lowens Book Award from the Society for American Music and an ASCAP-Deems Taylor Award. She has also published Copland and his World (co-edited with Judith Tick) and Colin McPhee: Composer in Two Worlds. She is Past President of the Society for American Music, and she is currently completing a book tentatively titled Bernstein Meets Broadway: Collaborative Art in a Time of War.
Fall 2010: W. Anthony Sheppard, "American Musical Modernism and Japan"
Click here to see the webcast!
Tony Sheppard, Professor of Music at Williams College, writes: "The influence of Japanese culture on the development of modern American architecture, painting, theater, and poetry has long been documented in numerous publications and exhibitions. Less well known is the impact of Japanese traditional music in shaping American musical modernism. As early as 1882, the zoologist and Japanophile Edward Sylvester Morse pointed to Japanese music as offering ideas that could take the 'power of music in a new direction.' Morse's statement proved prophetic, for numerous American composers have turned to Japan for inspiration as they sought to make music new over the past hundred years. The history of this cross-cultural interaction is documented in unpublished and published scores, manuscripts, and correspondence held, often uniquely, in the Music Division of the Library of Congress. These range from a 1917 set of innovative songs by Fay Foster and the 1910 song cycle Sayonara by Charles Wakefield Cadman, to Harry Partch's 1955 dance drama The Bewitched and the numerous Japanese-influenced works of Alan Hovhaness. In this lecture, I will focus on four American composers—Henry Eichheim (1870-1942), Claude Lapham (1890-1957), Henry Cowell (1897-1965), and Roger Reynolds (b. 1934)—who each traveled to Japan and approached the creation of modern music in ways profoundly shaped by this experience."
Spring 2010: Steve Swayne (Dartmouth College), "William Schuman's Puzzling Seventh Symphony"
Click here to see the webcast!
Steve Swayne writes, "My lecture delves into the circumstances surrounding the composition of the Seventh Symphony by William Schuman. Commissioned by the Boston Symphony Orchestra in the fall of 1954, it was premiered in the fall of 1960, nearly five years after the seventy-fifth anniversary of the BSO, for which the work was commissioned. Schuman's correspondence unexpectedly reveals that much of the Seventh Symphony was written not for Boston, but for the Philadelphia Orchestra. Only when the Philadelphia commission collapsed did Schuman repurpose the already-composed music for Boston. Still more intriguing is the presence of a twelve-tone row as the opening subject of the first movement. While others have noted the presence of twelve-tone harmonies in Schuman's music, to my knowledge no one has ever remarked on this unusual appearance of a twelve-tone melody. The manuscript of the Seventh Symphony in the Koussevitzky Collection of the Library of Congress solves the puzzle about the Philadelphia-Boston connection. A heretofore unknown piano sketch among the Library's Schuman manuscripts answers how the twelve-tone melody came into being and marks the Seventh Symphony as the beginning of other twelve-tone explorations in his compositions."
Fall 2009: Walter Frisch (Columbia University), "Arnold Schoenberg's Creative Journey, 1897-1912"
Click here to see the webcast!
This lecture will focus on Arnold Schoenberg's extraordinary development as a composer across fifteen years near the beginning of his career, from 1897 to 1912, a period framed by his early string quartet in D major and the melodramas of Pierrot Lunaire. Schoenberg went from being little known outside a small circle in Vienna to gaining wide recognition across Europe, and even beyond, as a leading musical modernist. Between 1897 and 1912 Schoenberg's work undergoes profound transformations: from a style based firmly in that of Brahms; to more complex treatment of form, counterpoint, and chromatic harmony that owes much to Wagner and Mahler; and then to an intuitively developed atonality and a novel method of text-setting that would provide important models for other twentieth-century composers. The lecture will draw on correspondence and on autograph musical sources held at the Library of Congress, including manuscripts of the first three string quartets (the D-Major; op. 7; and op. 10); the sextet Verklärte Nacht, op. 4; and Pierrot lunaire, op. 21."
Spring 2009: Jeffrey Magee (University of Illinois, Urbana-Champaign), "Now It Can Be Told: The Unknown Irving Berlin"
Click here to see the webcast!
After Jerome Kern famously pronounced that 'Irving Berlin is American music' in 1925, Berlin continued for several decades more to define many of America's most distinctive musical idioms, from Tin Pan Alley to Broadway to Hollywood. Berlin's death twenty years ago at the age of 101 accelerated an ever-expanding cottage industry of commentary, reflection, and scholarship on a legendary figure about whom it might have seemed there was nothing more to say. In fact, we have only scratched the surface of the vast legacy of the twentieth century's most prolific songwriter. That has become more apparent since 1992, when Berlin's daughters presented his papers to the Library of Congress, creating new opportunities to reassess a major figure in American music. In an effort to amplify patterns in Berlin's stage and screen career, the talk will aim to draw connections among unknown (or little-known) materials--including songs, scripts, 'plot treatments,' and other notable documents--and Berlin's better-known work.
Fall 2008: Annegret Fauser (University of North Carolina), "After Pearl Harbor: Music, War, and the Library of Congress"
Click here to see the webcast!
Music of all kinds had a powerful role to play in World War II, and on each side, both Axis and Allied. Many American composers and performers offered their services in the cause of morale and victory. It is perhaps surprising, however, that one of the pivotal institutions in this musical war was the Music Division of the Library of Congress, led by its then Chief, Dr. Harold Spivacke. Today Spivacke is probably best known for his role in commissioning Aaron Copland's 1944 ballet for Martha Graham, Appalachian Spring, when he served as musical advisor to Elizabeth Sprague Coolidge. My presentation of Spivacke's (and the Library's) musical activities during World War II provides a microcosmic exploration of music's various roles during World War II in America, given that his involvement touched upon almost every aspect of music in this country. I will explore the rich materials of the Library, including Spivacke's correspondence with musicians such as Barber, Copland and Milhaud, documents relating to his activity as the Chair of the Subcommittee on Music of the Joint Army and Navy Committee of Welfare and Recreation, and the Library's involvement in the war-time concerts and commissions for the Coolidge Auditorium—the very same space in which this lecture will take place.
Spring 2008: Judith Tick (Northeastern University), "Ruth Crawford Seeger, Modernist Composer in the Folk Revival: Biography as Music History"
Click here to see the webcast!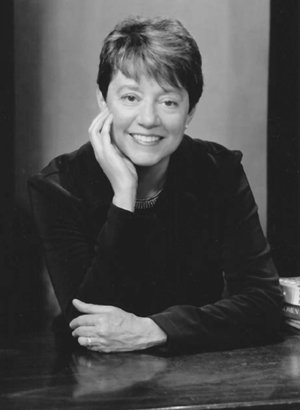 Shortly after the death of the musicologist Charles Seeger, his children gave his papers and those of their mother, the composer Ruth Crawford Seeger, to the Music Division of the Library of Congress," said Tick. "Without yet knowing what to look for or why, I mad-dashed through one box after another. The boxes contained manuscripts of unpublished songs and chamber music, typescripts of unpublished scholarship on American folk music, Christmas card-photos of the Seeger family, unfinished thank-you notes, grant applications, and personal diaries through which an obscure artist and woman spoke directly to my scholar's instincts and feminist heart.
I would return to these documents many times, and I ended up editing some of the unpublished scores. As time passed, the documents slowed me down into considering the relation between narrative truth and historical truth. They said to me: 'Handle us with care. We are combustible. We set off chain-reactions. One thing leads to another.' Through music to life; through a life to history. The goal of my lecture is to revisit content and process in practicing musical biography in relation to Crawford Seeger's legacy. Music validates a composer. Our experience of that music shapes the questions we ask about a composer's life. As life and art intertwine, so biographical narrative illuminates the history of culture.